Nick B, our resident climbing gear expert and footwear buyer talks all about just what it takes to ensure the right rock shoe for you.
…
There are a lot of climbing shoes out there in the market place and it can be pretty difficult to make a decision on what you might want or even need out of your climbing shoes. It could be performance, comfort, durability, sensitivity, sustainability, or many other factors that play a part in your decision to buy a particular shoe.
Of course, if you were to ask most people that have owned a few pairs of climbing shoes, the fit would be the most important criterion, and that is where our extensive range of shoes comes into play.
We like to look at our range in terms of what the shoe's main characteristics might be rather than the person who might be buying that shoe. So rather than classing the shoes as suitable for beginners, intermediate and advanced climbers, we look at them in terms of comfort, all round, and performance categories.
A good analogy might be something like you can pass your driving test and go and buy a Ferrari so why can't you just skip the so-called beginner shoes and get fitted straight into a performance shoe. Well, there is absolutely no reason why not and in our shops, the staff will give you good advice on the pros and cons of doing this, and hopefully we can get the perfect fit and the right performance level of shoes for you.
COMFORT
If you are just feeling your way into climbing, or maybe you make infrequent visits to the indoor wall or outdoors and value comfort as highly as performance, then it would be really worth looking at the favourites from our range below.
Characterised by a straight fitting shape from heel to toe, little or no downturn, less tension on the Achilles area, soft uppers that will mold to the foot shape easily, and less rubber over the top of the toes, all the boots below make for a relaxing and enjoyable climbing session for your feet.
The Scarpa Helix climbing shoe is ideal for all-day use. Comfortable indoors and outside on entry to mid-grade climbs, these shoes are a great all-rounder.
The Boreal Beta reflects the changing requirements of newer climbers who predominantly climb on indoor walls. Offering superb breathability and comfort alongside higher performance features usually found on more technical models.
The all-around Italian-made La Sportiva Finale is designed for use in climbing gyms or on multi-pitch routes, for those who are just starting to climb and are looking for a comfortable shoe.
ALLROUND
Fancy a bit more of a focus on performance but not willing to give up all of the comforts of the above category? Well, the shoes below will fill that criterion nicely. These are some of the most popular shoes that we sell due to their versatility. You can size these models a little bigger if you want more comfort, whilst still keeping most of the performance benefits.
Characterised by more tension running through the shoe from heel to toe, moderately downturned, some little asymmetric shaping, and more climbing rubber over the toe box, these shoes will be great as a first shoe if you are keen on improving fast, or for the more experienced climber looking for a more relaxed fit.
The Scarpa Veloce climbing shoe offers comfort and technology with a special focus on indoor climbing. Made using Vegan-friendly materials and glue.
The Tenaya Oasi and Oasi LV (Low volume) work as well on friction slabs and vertical walls as they do on overhanging routes and boulder problems.
The Boreal Crux is a stunning technical all-rounder for those who want high-level performance with more versatility than extremely down-turned shoes can achieve.
PERFORMANCE
These shoes are designed with all-out performance in mind, so don't necessarily expect comfort to be a priority. Having said that, if the shape of the shoe fits you well or you are even a little used to the mild discomfort or ache that a tight climbing shoe can cause, then there is no reason why you might not be able to use one of these shoes.
Characterised by a more extreme downturn, high volume toe boxes that naturally force your toes into the knuckled position, maximum tension through the heel forcing your foot into the front of the shoe, and a more asymmetric shape in general, these shoes will give you the maximum confidence when standing on small edges and pulling hard on the heels when trying super hard on your latest indoor or outdoor project.
The La Sportiva Solution rock shoe gives you the support you need with the most innovative technology to overcome those boulder moves. Developed specifically for bouldering, the randing system P3 (Permanent Power Platform) is the active part of the shoe which gives it its versatility and works in synergy with the base of the foot to spread and maintain tension through time.
The Scarpa Drago and Drago LV (low volume) boast a patented foot wrap system that provides unprecedented rubber coverage over the forefoot, giving the ultimate in friction and protection.
For tough Sport climbs and committed bouldering moves, you need ultimate confidence in your shoe – this is where the design and technology in the Scarpa Instinct VS-R comes into its own.
Hopefully the brief descriptions of the categories of shoes we stock, and the suggestions of a few models to look at will help you out. Whichever shoes you choose we would love to see you in-store to help you get the perfect fit. Our experienced staff members can really make a difference by getting it right the first time. If you can't get into one of our stores and would like to talk through the process then please just follow the link below where we can set you up for a chat on the phone or zoom call with one of our keen climber staff members.
Shop our full range of Climbing shoes HERE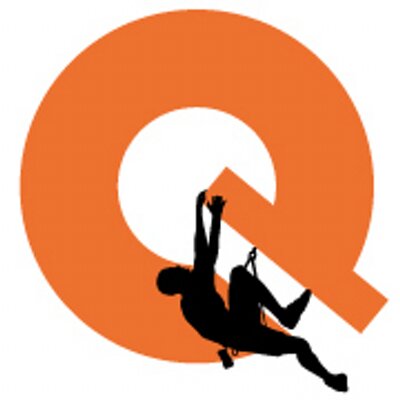 We are partners with the Quay climbing centre in Exeter and Flashpoint and Redpoint in Bristol so if you are interested in climbing indoors then sign up with them for great offers and discounts in all 3 of our shops.
Happy climbing, see you out there on the rock